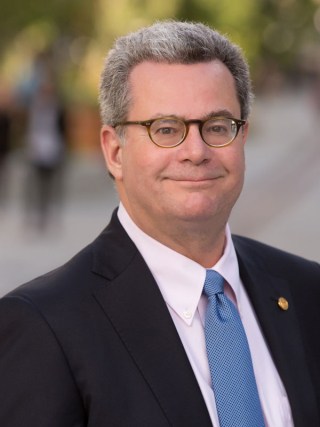 Board Director; Interim Principal and Vice-Chancellor of McGill University
Professor Christopher Manfredi began serving as Interim Principal and Vice-Chancellor at McGill University on September 6, 2022. He has served as Provost and Vice-Principal (Academic) at McGill since July 1, 2015, and was reappointed for a second five-year term in October 2019.
Prior to becoming Provost and Vice-Principal (Academic), Professor Manfredi was the Dean of McGill's Faculty of Arts, a position he held for two terms between 2006 and 2015. He joined McGill's Department of Political Science in 1988, and served as Chair of the Department from 2000 to 2006, with one year for a sabbatical.
Professor Manfredi earned his PhD from the Claremont Graduate University in 1987. He also holds an MA from Claremont, and an MA and BA from the University of Calgary. His research interests include judicial politics, constitutional design, constitutional theory, law and politics, and legal mobilization.
Professor Manfredi has published seven books, including Contested Constitutionalism: Reflections on the Charter of Rights and Freedoms (2009, edited with James Kelly) and Judging Democracy (2008, with Mark E. Rush).