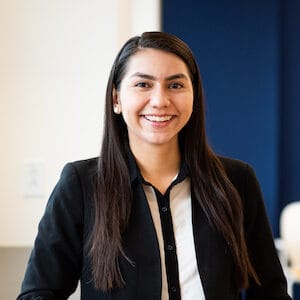 Selections and Global Community Engagement Officer
Jennifer E. Morales is the Officer of Selections and Global Community Engagement for the McCall MacBain Scholarships at McGill. She is involved in the coordination of the selection of scholars while connecting with volunteers.
Jennifer has experience in administrative coordination and program facilitation in the private, public, and non-profit sectors. Her experience ranges from working in a B2B start-up in Latin America to organizing capacity building workshops in an international NGO to volunteering in youth-led associations in Montreal.
Jennifer has a BA in International Development Studies with a double minor in Political Science and Social Entrepreneurship from McGill University and a technical DEC in Business Management (Marketing) from Dawson College.