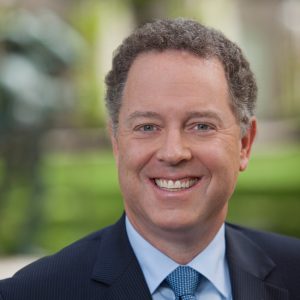 Board Director; Vice-Principal of University Advancement, McGill University
Marc Weinstein has served as Vice-Principal of University Advancement at McGill since 2008. He previously served as Vice-President and General Counsel of the McGill University Health Centre Foundation. Prior to that, he was the Executive Director of the Jewish General Hospital Foundation in Montréal and worked as an attorney at Borden Ladner Gervais.
A native Montréaler, Marc holds a Bachelor of Arts degree from McGill, a Master of Arts degree from York University in Toronto and both Civil Law (BCL) and Common Law (LLB) degrees from McGill. He is a member of the Quebec Bar and a former member of the Board of Directors of the MUHC Foundation.
Marc is a member of the Conference Board of Canada's National Council of Foundation Executives (NCOFE) and has served in numerous roles on the Council for Advancement and Support of Education (CASE). In 2014, Marc received the Outstanding Philanthropic Career Award from the Quebec Chapter of the Association of Fundraising Professionals (AFP), representing more than 240 professionals from more than 160 organizations throughout the province. In 2017, Marc was recognized by the Canadian Council for the Advancement of Education with the Outstanding Achievement Award for extraordinary contributions to the field of educational advancement, exemplifying the highest ideals of the advancement profession and dedicated mentoring of others in the field.