In March, 88 exceptional students from across Canada and around the world will arrive in Montréal to interview for the McCall MacBain Scholarships at McGill.
The McCall MacBain Scholarships are the result of a landmark $200 million gift in 2019 by John and Marcy McCall MacBain, the second-largest single donation in Canadian history.
Designed to encourage purposeful leadership, the scholarships enable students to pursue a fully funded master's or professional degree while participating in mentorship, coaching, and a leadership development program.
International scholars will be selected for the first time, following two years of Canadian-only admissions. The McCall MacBain Scholarships received applications from students and graduates of 1,200+ universities, and 242 participated in regional interviews with local leaders in October and November before the 88 finalists were selected.
The 35 international finalists hail from 19 countries, from France to Ghana to Singapore. The 53 Canadian finalists will travel to Montréal from 33 cities across eight provinces and one territory. Together, the finalists represent 62 universities from Canada and around the world.
From March 8 to 12, finalists will be interviewed by volunteer leaders from academia, business, government, and the social sector. Up to 30 McCall MacBain Scholars will be selected after final interviews. Finalists who are not selected for the cohort will be eligible to receive a Finalist Award of $10,000 or $20,000.
"McGill, Montréal, and Canada attract talented students from all over the world," said John McCall MacBain, Chair of the McCall MacBain Scholarships at McGill. "Our aim is to provide a life-changing opportunity for students who have a track record of contributing to their communities and a genuine desire to make a positive impact."
"Our committees were delighted to receive great interest from all corners of the world. More than 280 volunteers were involved in assessing candidates. They looked not only for academic strength, but for qualities like integrity, kindness, curiosity, and courage."
Travel costs for final interviews are covered by the scholarship program.
Meet some of our finalists in the McGill Reporter!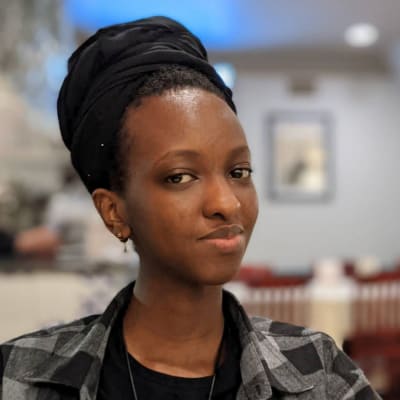 Regional Awards
The McCall MacBain Scholarships program has also offered 38 Regional Awards of $5,000 each to promising candidates who distinguished themselves at regional interviews.
Snit Abrha, University of Waterloo (Dipl'22), University of Ottawa (BA'21) – Kitchener, ON
Laurissa Brousseau, Université d'Ottawa (B. A. 2023) – Ottawa, ON
Emma Cervinka, University of Guelph (BLA'23) – London, ON
Evan Chan, University of Manitoba (BMus'23) – Winnipeg, MB
Areeba Chaudhry, York University (BSc'23) – Woodbridge, ON
Ragav Chona, University of Ottawa (BSc'23) – Nepean, ON
Sean Clarke, McGill University (BEng'22) – Whitehorse, YT
Meredith Cudmore-Keating, St. Francis Xavier University (BSc'22) – Barrie, ON
Vanja Davidovic, Carleton University (BSc'23) – Gatineau, QC
Sophia Dobischok, Simon Fraser University (BA/BSc'22) – Maple Ridge, BC
Ethan Draper, St. Francis Xavier University (BA'23) – Fredericton, NB
Benjamin Easton, University of Waterloo (BA'22) – Port Rowan, ON
Charles Gauthier, Concordia University (BEng'22) – Saint-Jean-Sur-Richelieu, QC
Bronwyn Heerspink, University of Regina (HBA'23) – Regina, SK
Yao Yan Huang, University of Toronto Scarborough (BSc'23) – Oshawa, ON
Cynthia Huo, Western University (BA'23) – Markham, ON
Hanya Ismail, Concordia University (BSc'22) – Kirkland, QC
Tyson Keddie, University of Alberta (BSc'22) – Edmonton, AB
Daniel Krowchuk, Brock University (BSc'23) – Niagara Falls, ON
Francois Lepine-Cossette, McGill University (BCom'23) – Montréal, QC
Emily Lowan, University of Victoria (BA'22) – Victoria, BC
Omer Malikyar, University of Toronto – Woodsworth (BA'23) – Toronto, ON
Madeleine McKenzie, Concordia University (BSc'21, BSc'23) – Montreal, QC
Pascale Melançon, Polytechnique Montréal (BEng'23) – Longueuil, QC
Najla Mohamed, Carleton University (BA'22) – Ottawa, ON
Aspen Murray, McGill University (BA'21) – Vancouver, BC
Emily O'Halloran, McMaster University (BArtsSc'23) – Hamilton, ON
Kegan Palmer, St. Francis Xavier University (BA'23) – Antigonish, NS
Emily Payne, Université de Montréal (B. A. 2023) – Brossard, QC
Sofia Panzetta, University of Alberta (BSc'23) – Edmonton, AB
Aleeza Qayyum, York University (HBSc'23) – Mississauga, ON
Wyeth Robertson, Toronto Metropolitan University (BA'22) – Toronto, ON
Ganiyat Sadiq, University of Calgary (BA'23) – Calgary, AB
Francesca Sivilotti, Dalhousie University (BA'23) – Halifax, NS
Adib Syed, University of Toronto Scarborough (BSc'23) – Toronto, ON
For more information:
Julia Lo, Director of Marketing & Communications
[email protected]