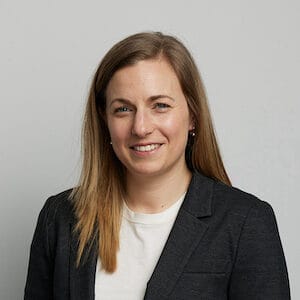 Vice President of Finance and Operations
Audrey-Anne Boudreault, CPA is Vice President, Finance and Operations for the McCall MacBain Foundation and the McCall MacBain Scholarships at McGill. She brings over 15 years of experience to the role, having served most recently as Vice President, Finance and Operations at Montréal International, where she also held roles as Director and Senior Director of Finances. 

Audrey-Anne also worked as Manager of Financial Reporting for The GTI Group, Controller for Just For Laughs, as an Accountant for Ubisoft, and as a Senior Associate at PricewaterhouseCoopers. She holds a Bachelors and Masters in Accounting Science from the Université du Québec à Chicoutimi.