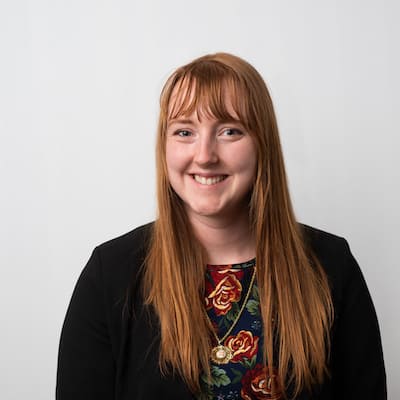 Michelle Hahn-Baker
2022 McCall MacBain Scholar
McGill Faculty of Arts,
Education:
McGill University (BA'20)
Montréal, QC
Originally from Alberta, Michelle recently graduated with a Bachelor of Arts in English literature from McGill. She edited the English department's undergraduate academic journal, as co-editor-in-chief, and edited fiction submissions for the Scrivener literary journal. Michelle also mentored students through the McGill Arts Internship Office and co-developed a website to help students with disabilities navigate study spaces and resources. She worked part-time throughout her undergraduate degree. Since graduation, Michelle has been working in communications for the United Nations Convention on Biological Diversity. She is applying for a Master of Arts in Geography, so that she can learn to develop and implement meaningful environmental policies.