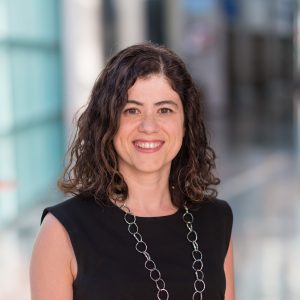 Franca Gucciardi is the Chief Executive Officer of the McCall MacBain Scholarships at McGill and the McCall MacBain Foundation. Prior to this, she served as Chief Executive Officer of the Loran Scholars Foundation for 13 years. She was also the Founding Director of Canada's Millennium Excellence Awards and is recognized as a global expert on merit scholarships.
Ms. Gucciardi grew up in Sicily and immigrated to Canada at the age of 11 to the Jane and Finch neighbourhood of Toronto, where she attended C. W. Jefferys Collegiate Institute. In her graduating year, Ms. Gucciardi was encouraged by her guidance counsellor to apply for the newly inaugurated Loran Award, becoming its first recipient in 1990. This enabled her to become the first person in her family to graduate from university, where she studied Political Science and French. After graduating with a BA from the University of Waterloo, Ms. Gucciardi earned a MA in International Relations from Carleton University. She began her career learning the fundraising ropes at Brampton Caledon Community Living, a non-profit organization that helps people with developmental disabilities lead enriched and meaningful lives.
Ms. Gucciardi serves as a National Co-Chair of the Loran Scholars Foundation, is a Board Director of Enactus, and sits on advisory councils for the University of Waterloo, Western University and the University of Guelph. She is a Fellow of the International Women's Forum and holds a C.Dir, Governance, from The Directors College.