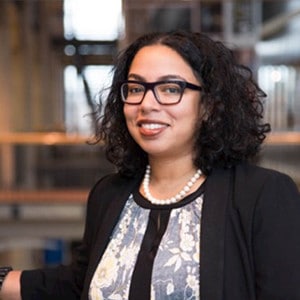 Natasha Sawh is Dean of the McCall MacBain Scholarships at McGill. She provides strategic leadership for the scholarships, including the selection of McCall MacBain Scholars and the overall scholar experience.
Ms. Sawh has worked in higher education, leadership development, and public policy for close to two decades. As the outgoing Director, Fellowships and Grants at the McCall MacBain Foundation, she helped create the vision for the McCall MacBain Scholarships at McGill. Prior to joining the Foundation, Ms. Sawh ran a national information centre at the Council of Ministers of Education, Canada. She has also held leadership roles at the Walter and Duncan Gordon Foundation and at the Loran Scholars Foundation, focusing on scholarship and leadership development programs to help undergraduate students to mid-career professionals deepen their impact.
Ms. Sawh has a BA from McGill and an MA from McMaster University. Her recent volunteer commitments have included serving on the UNESCO Drafting Committee on the Global Convention on the Recognition of Higher Education Qualifications and the Advisory Board for the Max Bell School of Public Policy.